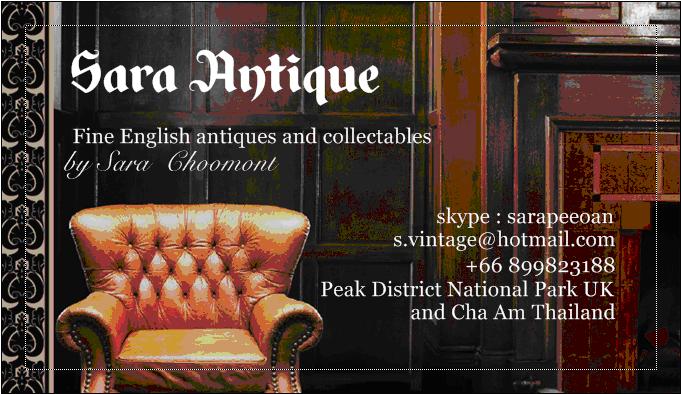 Our History
Before SARA ANTIQUE Sara was a designer for an international company based in Bangkok. As well as her design background she has an excellent knowledge of the Thai Antique trade. Sara looks after the sales and marketing of the company and welcomes keen collectors as well as retail businesses she supplies all over Thailand.
David originates from Sheffield in the United Kingdom. He has an excellent knowledge of sourcing items for our varied stock. With previous experience in Logistics and IT he takes care of the day to day operations.
Our Location

Our business centre in the UK is based in the Peak District National Park. With nearly 10 million visitors per year this area is almost in the middle of England and close to the City of Sheffield, famous for its cutlery and steel making history dating back many hundreds of years. We are also central to the cities of Manchester, Leeds, Derby and Nottingham where we source much of our stock.
The main part of our company is in Thailand. Cha Am where we operate and live. Our retail / wholesale outlet in Bangkok is close to the main Highway No. 9 in Bang Yai, near Rattanatibet Road.
Our business

We aim to provide our customers whether purchasing whole collections or single items, with a wide selection of unique items from the UK (and Europe). We will do this at a fair price due to our bulk buying capacity and David's knowledge of the very exciting trade of Antiques in England.